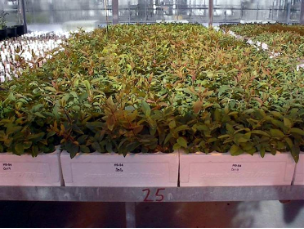 Click to enlarge image(s)
BERRY SMART BLUETM is a vigorous cultivar of pure Russian descent that may require additional pruning. Berries are half the size of the U of S cultivars with good processing characteristics.

Recommended ratios are 1:2
BERRY SMART BLUETM plugs are licensed for shipment to CANADA and UNITED STATES

Prices start at $16.95 per plug (CAD) Canadian Dollars. Get together with family, friends, fellow gardeners, and co-workers to order together and take advantage of our DISCOUNT pricing...

Sold out for FALL. To avoid disappointment order NOW to reserve plants for SPRING 2019 DELIVERY, limited supply available...