WELCOME FELLOW CANADIANS, NEIGHBORS TO THE SOUTH AND OUR NEWEST CUSTOMERS IN THE EUROPEAN UNION, SWITZERLAND AND NORWAY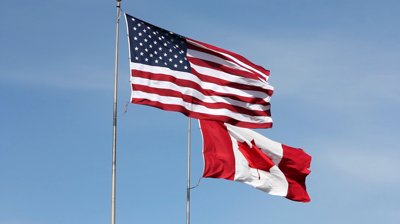 WE ARE PROUD TO ANNOUNCE HASKAP CENTRAL SALES IS NOW LICENSED TO EXPORT CULTIVARS "AURORA", "BOREALIS", "INDIGO GEM", "INDIGO TREAT", "TUNDRA", "HONEYBEE", BOREAL BEAUTY, AND "BOREAL BIZZARD" TO THE UNITED STATES, EUROPEAN UNION, SWITZERLAND AND NORWAY. CULTIVARS BERRY SMART BLUE, BLUE BELLE AND CINDERELLA ARE EXPORTED GLOBALLY. ALL EUROPEAN UNION, SWITZERLAND & NORWAY ORDERS TAKEN BY PHONE OR EMAIL AT THIS TIME...
THE DEMAND FOR THIS PLANT CONTINUES TO INCREASE... Click on our HASKAP PLANT STORE Tab to order your plants TODAY and AVOID DISAPPOINTMENT of your FAVORITE CULTIVAR being SOLD OUT... Order yours today for SPRING 2017 Delivery...

Haskap Central is now exporting haskap plant material to the European Union, Switzerland, Norway and United States. Our website is dedicated to the sale and agronomics of Canadian grown Haskap also known as Blue Honeysuckle, Honeyberry, Edible Honeysuckles, Sweetberry Honeysuckles, Lonicera caerulea L., Honeyberries and Haskappu.
Cultivars that achieve the designation - Haskap; are of the highest quality acceptable to the Japanese market.
Our Mission is to grow quality Canadian Haskap berry plants for our WORLDWIDE customer base while maintaining the knowledge necessary to assist them with current and relevant agronomic information to make their berry growing experience enjoyable and fruitful. Our strong relationship with the breeder of haskap ensures Haskap Central will be on the leading edge of all haskap developments.
Our passion for the land and the bounty it can provide led us several years ago to the blue honeysuckle Lonicera caerulea L. We have been actively developing a knowledge base by assisting the University of Saskatchewan Horticulture Department with agronomic and promotional work. As well as by working with our own plants, trials and orchards ever since.
When the University of Saskatchewan released the improved cultivars of edible blue honeysuckle; that being Tundra, Borealis, Indigo Gem, Indigo Treat and Indigo Yum haskap we became one of the FIRST Licenced Propagators.
These years of hands on participation have enabled us to develop a productive relationship with Dr. Bob Bors, the haskap Breeder. This relationship, our extensive experience with farming, years of propagating, combined with our agro-forestry initiatives have provided us with the tools necessary to get your new plants off to a proper start.
We as horticulturists, agroforesters, and farmers are committed to continuing our education so that we can provide quality plants and service to you, our customer. In addition to operating a plant propagation and sales business, the shareholders of Haskap Central Sales Ltd. have commercial haskap orchard interests.
Curtis helped initiate the development of a community based corporate orchard of haskap (Northern Light Orchards Ltd). Curtis and Leslie are developing their own orchard (Living Sky Growers Ltd.). Several of the University of Saskatchewan's seedlings in our trial plots look promising and may provide a new selection for eventual release as a Commercial cultivar.
We enjoy meeting with new and existing contacts to share haskap experiences and to determine your requirements whether it is for a few plants or enough for a Commercial Orchard. We look forward to meeting with you and sharing this plant's bounty.
Curtis and Leslie
About This Shrub:
* "First Fruit" of the Season
* Extremely Cold Hardy to -48 degrees Celsius
* Blossoms resistant to -8 degrees Celsius

* Selected for mechanical harvesting

* Excellent candidate for "Edible" Landscaping
* No Suckering - This is a NON-invasive species
* Acceptable to Japanese market due to its superior flavour, shape and size

* Early fruiting provides organic opportunities
* High level of Antioxidants and Vitamin C
* Haskap cultivars released by the University of Saskatchewan require an unrelated cultivar with similar flowering times for proper fruit set