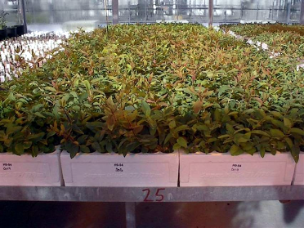 Click to enlarge image(s)
'INDIGO GEM' is very pleasant, complicatedly sweet with a tangy finish. Very productive. May need to be pruned for form. Susceptible to mildew on leaves. One of the original commercial releases with firm skin suitable for processing.

'AURORA' and 'HONEYBEE' are the available companion plants.

Prices start at $23.75 per plant (CAD) Canadian Dollars. Get together with family, friends, fellow gardeners and co-workers to order together and take advantage of our DISCOUNT pricing...

To avoid disappointment order NOW to reserve your plants for SPRING/SUMMER 2023 Delivery, limited supply available...

1 - 1
2 - 49

$

11

.

50

each (2 to 49 plants)

50 - 99

$

8

.

50

each (50 to 99 plants)

100 - 499

$

6

.

95

each (100 to 499 plants)

500 - 999

$

5

.

85

each (500 to 999 plants)

1,000 - 1999

$

5

.

00

each (1000 to 1999 plants)

2,000+

$

4

.

70

each (2000+ plants)