Our next shipping dates will be announced in Spring 2022. We would like to thank all of our new and future customers for their support of our family business in 2021. We look forward to shipping your plants in 2022.
We only ship on Mondays and Tuesdays to ensure your plants will arrive the same week they are shipped.
Customers will receive an email to confirm that they will be home to receive the plants once they are shipped, and that the current payment method is valid. We ask customers to respond within 24 hours to avoid shipping delays.
We do not ship the plants until we have confirmation that you will be home to receive the plants and that your order payment method is still valid.
Freight & Delivery Charges are Extra...

It is very difficult to estimate shipping weights, therefore, we will bill your credit card for the exact shipping cost charged by Purolator. You will receive an email from Purolator with the shipment tracking number once the plants are shipped. If you do not receive it the day we have indicated your plants are shipped please check your junkmail folder for it. Please email us if you would like to receive a copy of your shipping invoice.

*Effective Immediately we will only ship via Purolator to Canada and The United States...


UNITED STATES CUSTOMERS: To avoid delays at Customs, please ensure you have set up an account with UPS before the plants are shipped.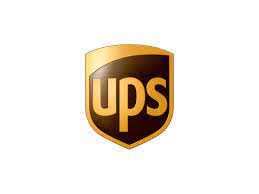 Click on the logo to take you to the sign up page...

**Purolator continues to Suspend Service Guarantees...Therefore we will not be held Responsible for Dead, Wilted or Poor Plant Quality Due to Delayed or Late Deliveries**

***Customers who want Express Shipping Must Select Purolator Express for their Shipping Method before Checkout...

Handling Fee:
A handling fee of $20.00 applies to orders of 1-99 plants.

A handling fee of 5% applies to orders of 100-1000 plants or more.

This fee includes packing of the plants, shipping materials and transport to the nearest shipping office in Prince Albert, Saskatchewan 82 km from the greenhouse.

This fee will be added to your order at the time of checkout.

Lifting & Storage Fees:

Lifting and storage costs, if any, are extra.

Phytosanitary Certificate & Inspection Fees:

United States Phytosanitary Certificate and Inspection fees are $38.00 for orders under $1,600.00.
United States Phytosanitary Certificate and inspection fees are $65.00 for orders over $1,600.00.

International (European Union, Switzerland & Norway) Phytosanitary Certificate and Inspections Fees are $120.00.
This certificate fee will be added to your order upon checkout. All duties, brokerage fees and import taxes that may be incurred will be purchaser's responsibility. Please check with your local government agency for details.

Canadian Food Inspection Agency (CFIA) Inspection and Certificate of Approval will govern and is final. Import regulations are the responsibility of the buyer. No refunds will be issued for quarantine or destroyed plants by other government agencies. The buyer is responsible for any and all costs relating to treatment, disposal, removal or re-routing of plants or any other fees that may be charged by their government agency.